Graduate School
Training Schedule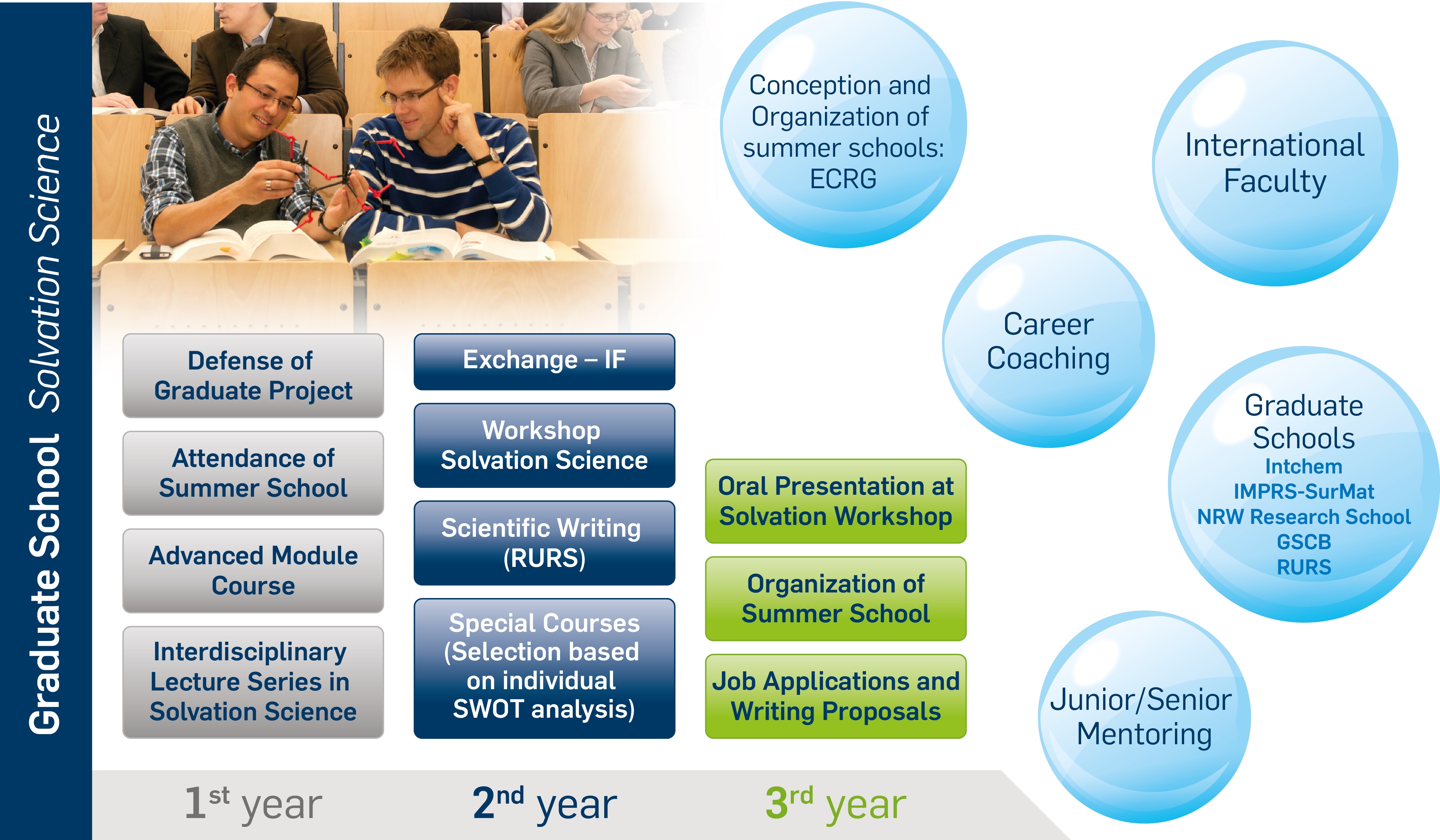 We offer a three-year structured graduate programme that combines cutting-edge research with a structured curriculum of lectures, colloquia, and workshops, centered on all areas of solvation science.
FIRST YEAR
In the first year the students are expected to:
attend an introductory lecture to Solvation Science
defend their graduate project at our annual Autumn Workshop
participate in the interdisciplinary lecture series held by international experts in the field of Solvation Science
SECOND YEAR
In the second year the students are expected to:
choose an individual lecture based on their graduate project
participate in the annual Solvation Science Summer School and Workshop
take part in an international internship of up to 3 months at an institute of your choice
THIRD YEAR
In the third year the students are expected to:
give an oral presentation at one of our Research Area Workshops
contribute to our Public Outreach activities e.g. by writing a comprehensible summary of their thesis, contribute to a science slam etc.
complete a training course in generic skills, organised by RESOLV's ECR Board or by the RUB Research School, see RURS for more details.